After playing around with the Xandros Linux version shipped with eeepc, I wanted to try for something else.
My choice was Xubuntu, a lightweight version of the famous Linux distribution Ubuntu.
The installation can be made in many ways. Since I got another laptop with Windows operative system, an easy way is to download the distribution directly inside the memory card that will be used to boot the netbook.
The easiest way to do so is to use unetbootin, an utility available for both Win and Linux.
Through this utility it's possible to choose the operating system version and the destination (Hard Disk, USB Drive, etc.) where to download it.
Once download it into my USB memory stick, I unplugged the USB memory stick where I downloaded the operating system and plugged it in one free USB slot of my Asus eeepc.
I switched it on and pressed Esc key in order to show the menù with which it's possible to choose the startup storage.
Choosing the USB Stick the operating system fired is the live distribution of the Xubuntu 9.04.
Once booted, the desktop will be like this.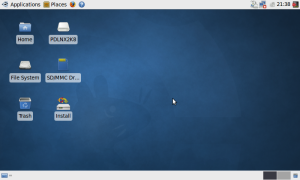 Localize the icon saying install and double click on it to start the installation on the SSD memory.
From here, everything is straightforward. Here you choose the language.
The timezone.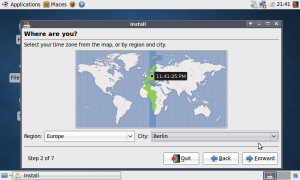 The keyboard.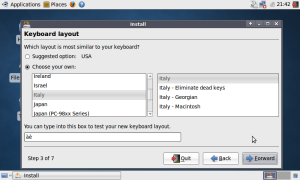 Here the installer detected another partition with the old OS. In my case, I answered NO not to unmount the unit and to overwrite the old OS with the new.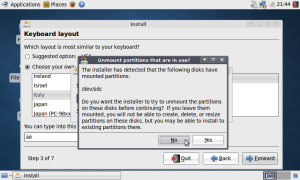 Of course if you want to create other partitions, swap, etc. you're free to do it. I choose use the entire disk.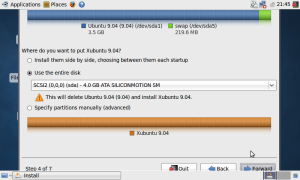 Credentials, name of the netbook.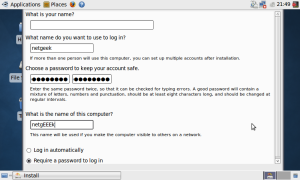 Last review of the options before fire the installation.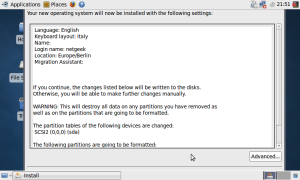 Writing… writing…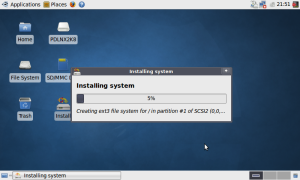 Restart and…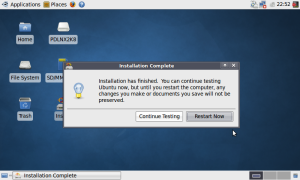 Et voilà! Xubuntu installed!!!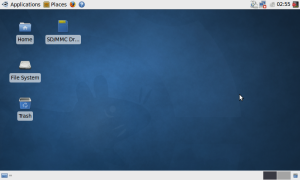 Now you can go on with the fun installing and configuring the zillions of apps you like!
Happy Xubuntuing!!!