Da qualche mese sono alla ricerca di un laptop e di un netbook.
Cercando cercando, mi sono imbattuto in questo: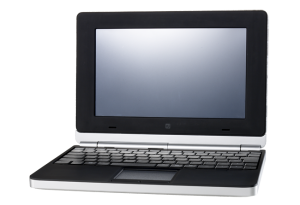 Visto cosi' sembra un normale netbook, tastiera, schermo, niente di strano.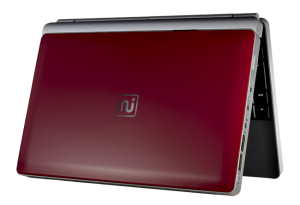 Lo schermo, pero', e' un po' troppo ciccione e la tastiera sottile cosi' da far sembrare che i componenti stiano nel pezzo dello schermo, invece che sotto la tastiera.
Infatti lo schermo si puo' staccare e… si trasforma in tablet!

Carino, no? Se poi ci aggiungiamo che riguardo al sistema operativo l'home page recita cosi':
The first ARM device to propose all major distros: Ubuntu, Android, Mer, Gentoo, Chrome OS…
Viene proprio l'acquolina in bocca!
Le specifiche sono queste:
9.7″ x 7″ x 1.3″ for around 3 lbs (with keyboard)
ARM Texas Instruments OMAP3 chip
1024×600 8.9″ screen
512MB RAM – 8GB SD card for storage
Wifi 802.11 b/g/n and Bluetooth
3-dimensional accelerometer
Speakers, micro and headphone I/O
7 USB 2.0 (4 internal, 3 external)
10 hours of battery life
E sul sito della casa madre, la Always Innovating e' possibile vedere svariati video di questo touchbook, come viene da loro definito, nei diversi modi di utilizzo (office, gioco, ebook, gps, ecc.).
Il tizio che presenta il touchbook e' il capo della compagnia ed e', come si puo' ascoltare, decisamente francese!
Io ci sto facendo seriamente un pensierino.